Durafloor undertakes testing and certifications to ensure that owners, developers, contractors, and end users receive the best industrial concrete floor slab possible. We also offer concrete Floor examination and troubleshooting services for concrete Floor construction concerns.
Surface Regularity Inspection and FM/DM Floor Certifications
We specialise in quality control and our unique surveying equipment – Profilometer and deflection meters of SMG AXIOM 1155 enables us to measure flatness with utmost precision and technology and pace. Our intuitive Excel Report Generator gives you the ability to easily generate powerful 3D heat maps for any floor. Free movement areas are those where trucks can travel in multi-directional paths. These movement areas are considered less critical in terms of flatness and TR 34 sets out parameters on how an individual floor should be checked. The Free Movement (FM) specification (TR 34) has 3 classifications for flatness within free movement areas. These are FM1, FM2 and FM3 and all include the same aspects for flatness measuring.
Polished Concrete Flooring Inspections and Measurements
Grinding gives concrete a smooth matt finish by grinding the concrete surface and exposing the aggregates. Smoother (polished) concrete surfaces can be achieved through extended grinding using progressively finer abrasives (finer grinding grit heads/pads) to impart a lustre to the concrete surface.
In the concrete polishing industry, quantitative testing is replacing qualitative testing. By having consistent objective measurements, a client can be assured of consistent results. The key measurements should include properties for surface refinement such as:
Gloss level (as discussed in ASTM D523)
DOI (distinction of image, discussed in ASTM D4039)
Abrasion resistance (discussed in BS 8204/ EN13892-4)
SCOF (slip coefficient of friction, discussed in ANSI B101)
Understand that a true ground and polished finish is achieved through a combination of mechanical grinding, honing and polishing, combined with chemical densification and treatments to produce a properly refined surface that is light-reflective, durable and easy to maintain Concrete.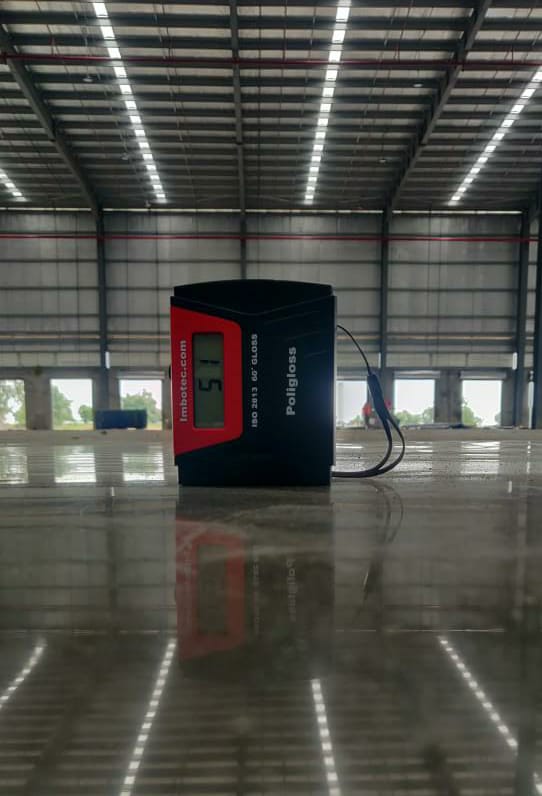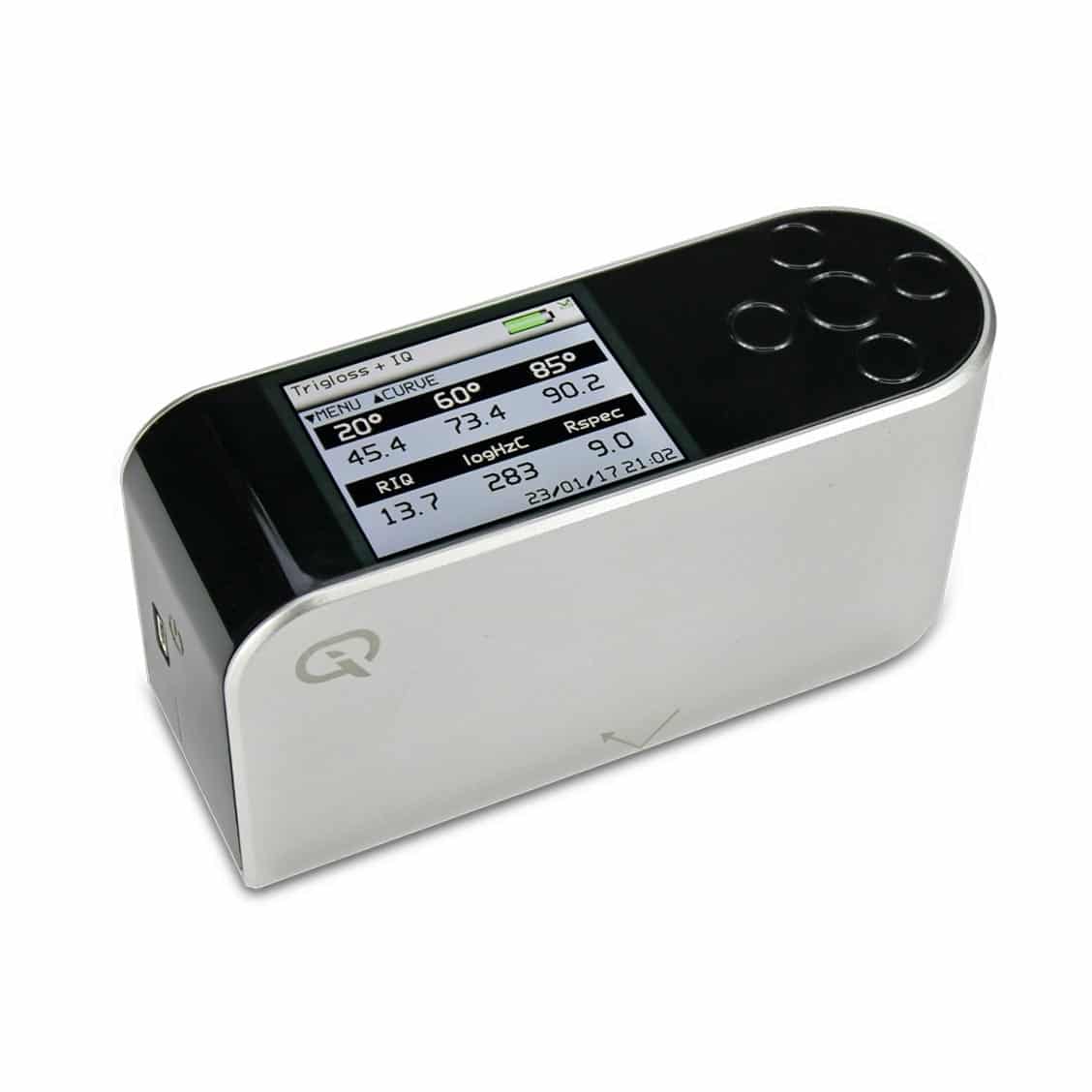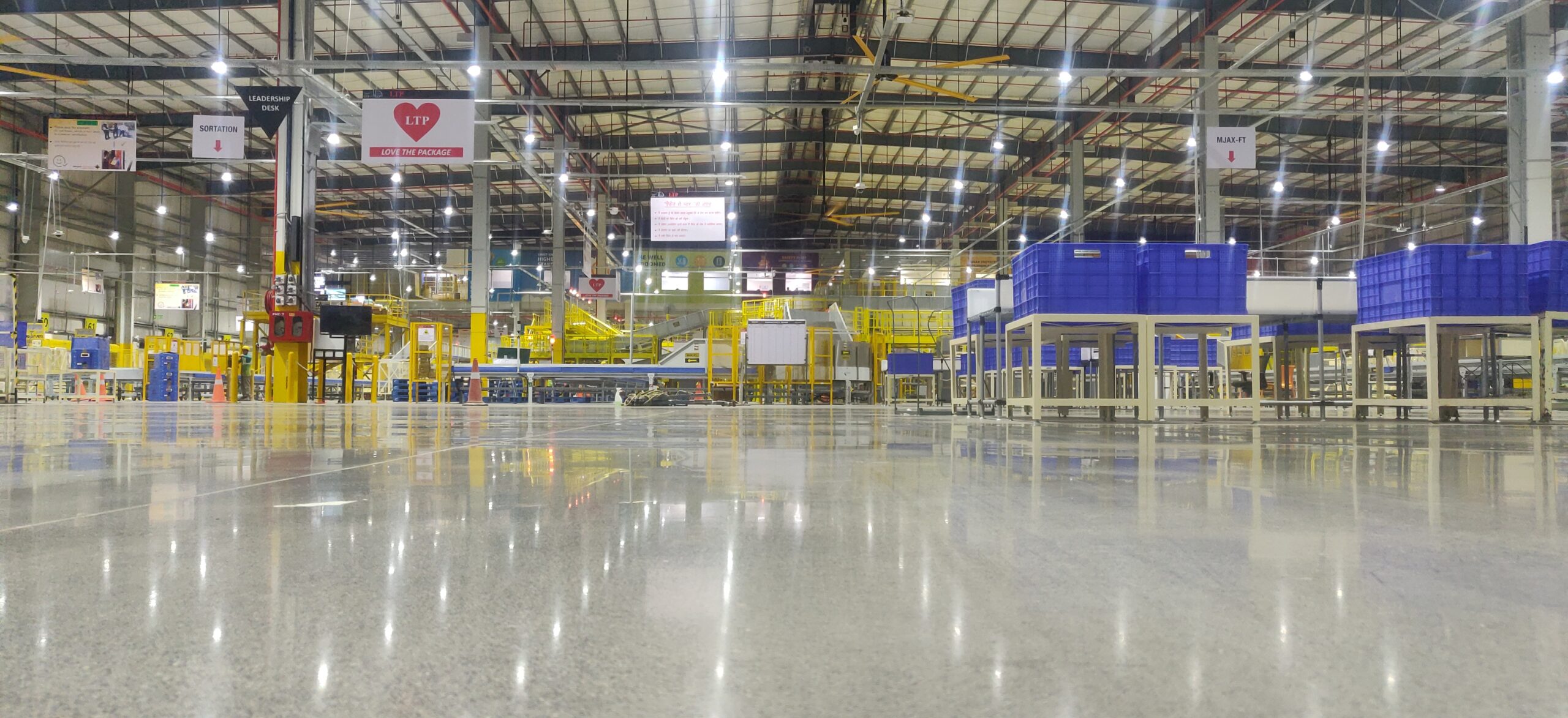 Soil Compaction Test using Dynamic Plate Load Test Method
Dynamic Plate Load Test for sub-base using LIGHT WEIGHT DEFLECTOMETERASTM E2835-11, USA It's a Standard test method for measuring deflections using a portable impulse plate load test device. It's a very fast accurate method with precision results and onsite reporting Its applicable for subbase testing for variety of sites such as concrete flooring, trenches, canal linings, road works, pavements, runways etc.
Accelerated Abrasion Resistance BCA Testing
Concrete slab abrasion resistance tests can be conducted using the Abrasion Resistance Testing Machine to carry out tests in accordance with EN 13892-4.
It checks for compliance with the limits in BS 8204 Part 2, in order to determine the BS 'Classification for Abrasion Resistance' for a specified slab surface, and also Table 5.1 found within section 5 of The Concrete Society's Technical Report No 34.
British Standards 'Classification for Abrasion Resistance' for a specified slab surface is detailed in Table 3 and Table 4 of BS 8204-2:2003 + A2:2011 and as per EN 13892-4
methods of test for screed materials
determination of wear resistance
for testing on specimens 500×500 mm and on laid screeds
It consisting of:
abrasion head with three hardened steel wheels
electric motor with gear
round steel plate with additional weights
steel frame for motor and abrasion head
marking template for fixing the steel frame and positioning the depth gauge
specimen mould
transport cart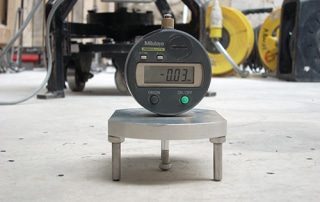 At Durafloor, we have an expert team with over a decade of experience in the concrete industry and successful projects and applications and are always ready to help you with your requirements.
Monday to Saturday
10 am to 6 pm