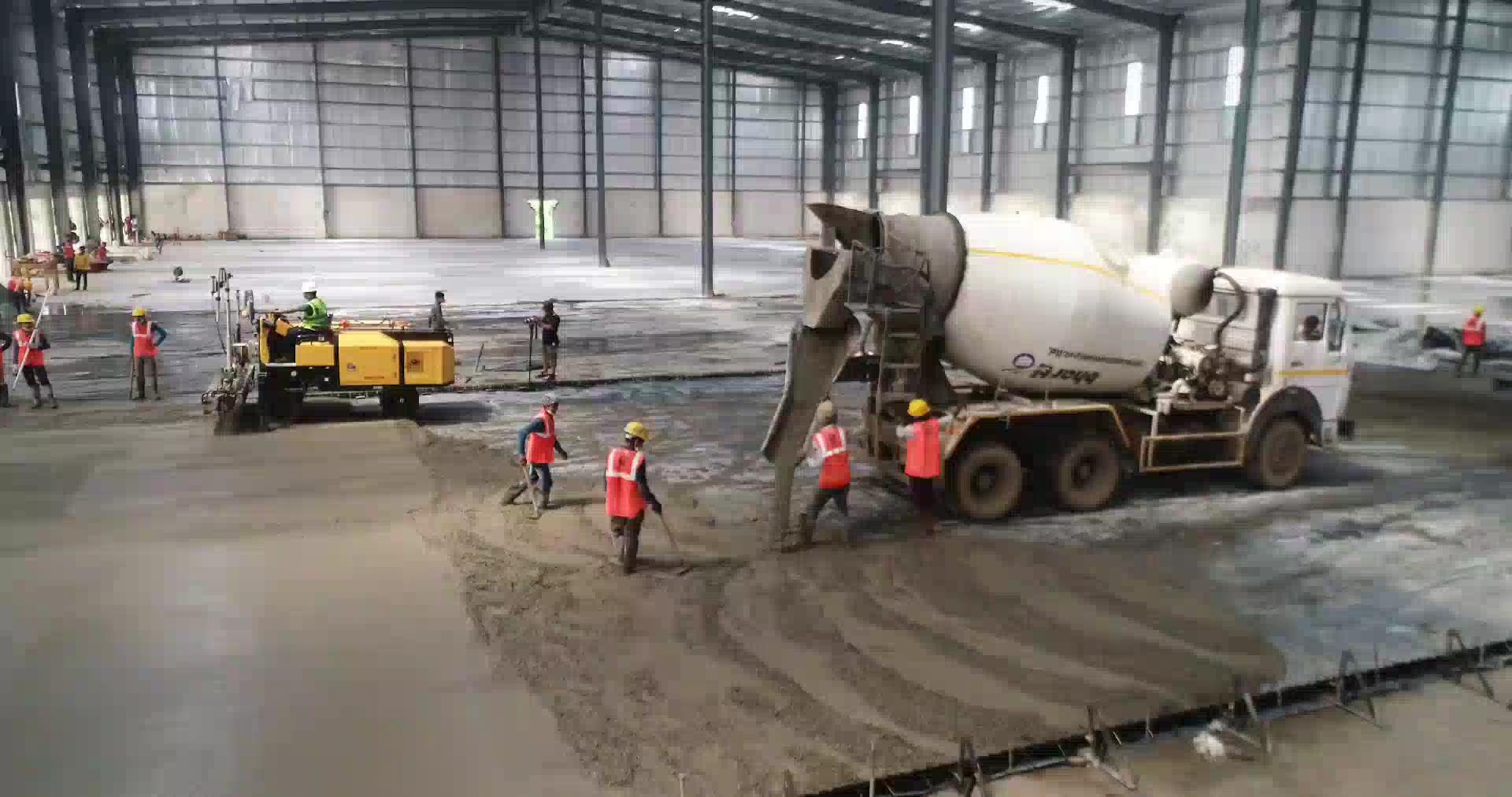 Durafloor
Laser Screed Floors
Delivering

high performance

Super-Flat
concrete floors.
Durafloor
FM2 Floors
16 million sq feet of

highly efficient floors


across India and still counting.
Durafloor
SFRC Floors
Delivering outstanding SFRC floors
at

most optimal cost

since 15 years
Durafloor
Proflex
Jointless floors with phenomenal
performance and

zero maintenance.
Heavy-duty
Industrial floors
Keep your production running with zero
downtime from our best in class
Industrial Flooring solutions.
Durafloor is
Future-ready,
Are you ? Laser Screed Floors
( FM1/ FM2 category )
Using laser screed technology, get precise flat floors with large panel areas which subsequently reduces execution time, construction joints, and maintenance. VNA Floors
( DM1/ DM2 category )
VNA floors are required where very narrow aisles material handling equipment (MHE) are employed to place and pick goods stacked to heights over 12m. Steel Fiber Reinforced Concrete
SFRC Floors are designed for high load-bearing capacity, increasing their ductility and durability which decreases the cracking. Jointless Floors
Floors for smooth operations which has very few joints with high load-bearing and energy absorbtion capacity with zero maintenance. Polishing and Densification
Floors that make your conventional concrete floors dust proof, maintenance free and also high abrasion, slip resistant with improved reflectivity and ambient lighting. Test and Certification
We conduct sub-base testing as per German standards for unrivalled results and also certify your floor for FM / DM category as per TR34 standards ZTVE STB9. Abrasion resistance test as per C779/C779M.
Concrete floors are critical elements in any industrial & warehouse facility. This is particularly the case in high-bay warehousing, where high tolerance, very flat floors are essential for the efficient operation of the materials handling equipment used. Durafloor understands the importance of correctly designing and installing these floors, often referred to as Super-flat floors. We are experienced in the construction of flat floors in accordance with Concrete Society Technical Report 34, all ASTM standards (including the Fmin specification), and many other leading international standards.
Advantages With DuraFloor
A new story is a beginning with a new vision with Durafloor for the future, an expertise aross entire Indian flooring industry.
㎥ Concrete Poured Pan India
Durafloor Proflex Jointless Floor makes the floor versatile and offers higher energy absorption properties to any kind of loading and racking. Any client pursuing Durafloor Proflex Jointless Floor has the freedom to use the heavy and continuous movement of MHE   ( Material handling equipment ) on joints without any maintenance.