Suitable for any application including heavy-duty industrial warehouses and high-traffic areas.
CE Certified joint, chosen for thousands of projects worldwide over more than 15 years.

Setting the joint to the height requires no tools and takes seconds.
HOW IT WORKS
Free Movement Joint Systems
Concrete slabs-on-grade are subject to different internal and external forces and pressures. Joint deterioration occurs through load-bearing weight transferring from one side of the joint to the other causing micro-shocks at the point of the load cycle. In summary, a true construction joint must allow relative horizontal transition which is typically due to the thermal expansion and contraction or humidity-induced shrinkage. At the same time, it must not allow relative vertical transition and relative rotation due to traffic movement and load-bearing weights.
Misplaced or non-aligned Dowel Bars due to lack of care while placing can be more dangerous as it can cause long-term damage to the slab Joint.
Pre-fabricated Free movement joint assembly is an engineered system that ensures smooth surface transitions with the square and true profile of cold-finished steel bars. These are regarded as the best solutions for performing the perfect construction joint to avoid out of joint cracking from restraint with an alignment assembly that yields as the construction joint activates. It distributes load transfer evenly allowing horizontal, and lateral movement between each independent section of the slab-on-grade.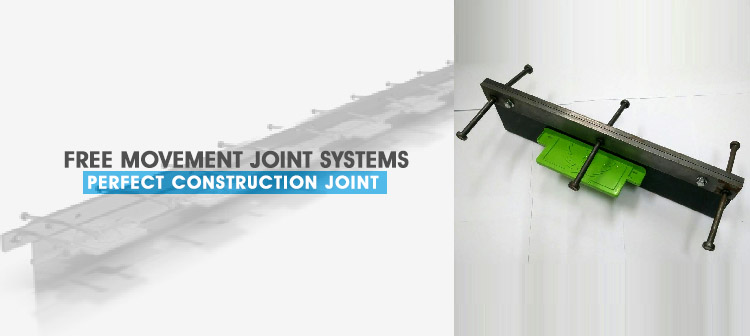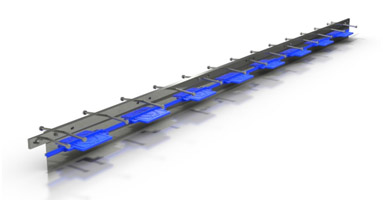 The system ensures reliable load transfer in formed free-movement contraction joints with openings of up to 20 mm wide, and suitable for slab depths from 100 mm to 300 mm.
It is available in Plain Steel, Hot Dip Galvanized Finish or Stainless Steel versions. The TERAJOINT by Piekko( )permits free slab movements caused by drying shrinkage and thermal variations in both longitudinal and perpendicular directions of the slab plane, transfers vertical loads between adjacent slabs, and minimizes vertical displacement of the slabs. The load transfer system is accomplished using discrete plate dowels made from high-strength steel, moving within rigid plastic release sleeves.
TERAJOINT by Piekko is the industry standard in the range of prefabricated heavy-duty movement joint systems, suitable for all large-area construction methods for ground-bearing and pile-supported concrete floors. The cold-drawn steel rails provide extremely durable protection to the slab arrises, making it ideal for floors in a heavy-duty traffic environment.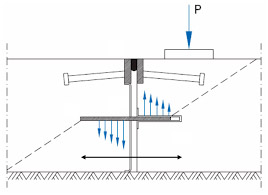 SPECIFICATIONS
ALL THE DETAILS YOU NEED.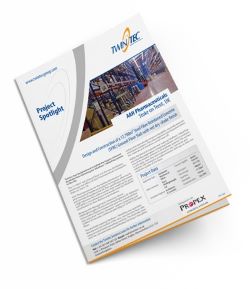 PRODUCT INFORMATION AND DESIGN SPECIFICATIONS
Downloadable product information, technical data sheets, MSDS and architectural specifications.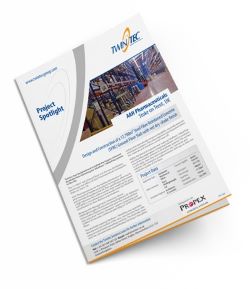 SPECIFICATION TEXT FOR YOUR PROJECT PLANS
Simply copy and paste this specification text
into your plans.
SPECIFICATION TEXT: Armorforce® 4010 Steel Armoured Joint: Installed as per iNFORCE specifications.